The National Design Centre (NDC) is the nexus for all things design. This is where designers and businesses congregate to exchange ideas, conduct business, use its facilities and obtain assistance from the national agency for design, the Design Singapore Council. Centrally located in the arts, cultural, learning and entertainment district in the Bras Basah-Bugis area, it is well placed to invite the public to learn about design through its exhibitions and programmes.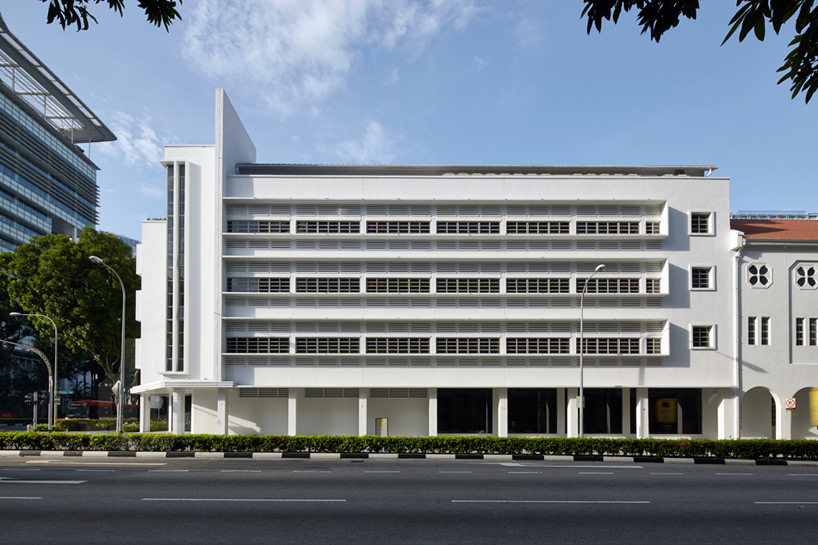 The National Design Centre is located at 111 Middle Road. The building was the former St Anthony's Convent (1879-1994), later occupied by the Nanyang Academy of Fine Arts (1995-2004) and the Chinese Opera Institute (1995-2009). A multi-disciplinary team led by SCDA Architects was appointed in 2011 to develop and implement a design proposal for the centre.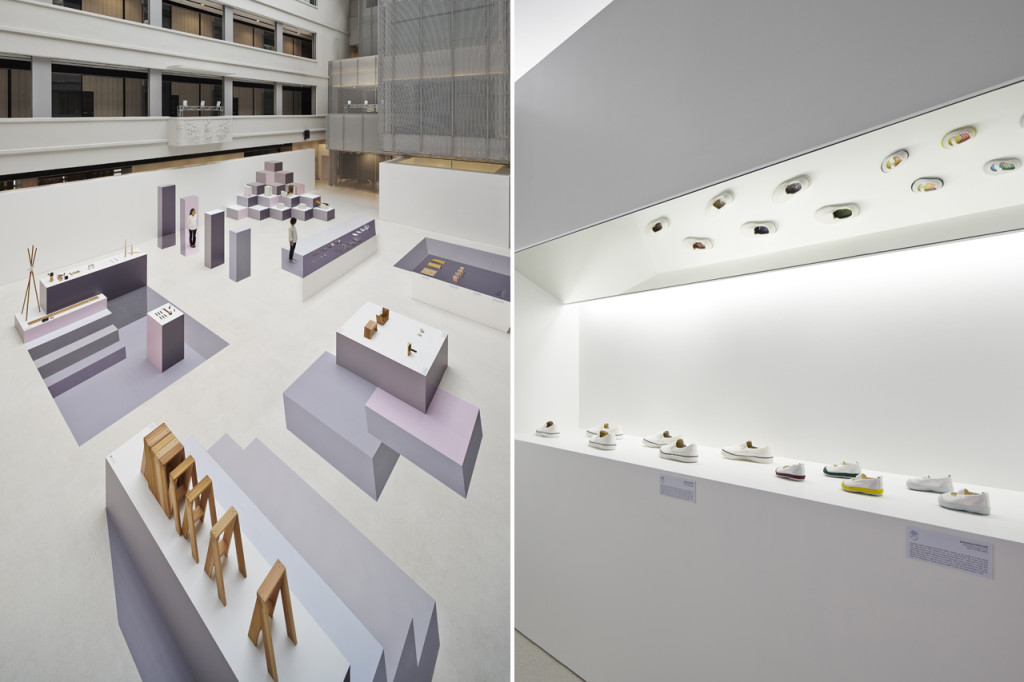 The development of the Centre comprises the restoration and adaptive re-use of the existing buildings at 111 Middle Road. It consists of three pre-war Art Deco blocks and one post-war Modern block which have been gazetted for conservation by the Urban Redevelopment Authority.
The main design feature is a new insertion of four cantilevering and overlapping translucent 'boxes' within a central covered atrium. These metal screened 'boxes' link up the gallery and meeting spaces in the upper floors, creating collaborative spaces in the boxes that allow for innovation, meeting and dialogue. The interconnected boxes are detached from the external façade, creating a three-storey high ceiling which adds visual interest to the gallery space. In addition, the new spatial volumes create a strong visual juxtaposition with the external conserved façade.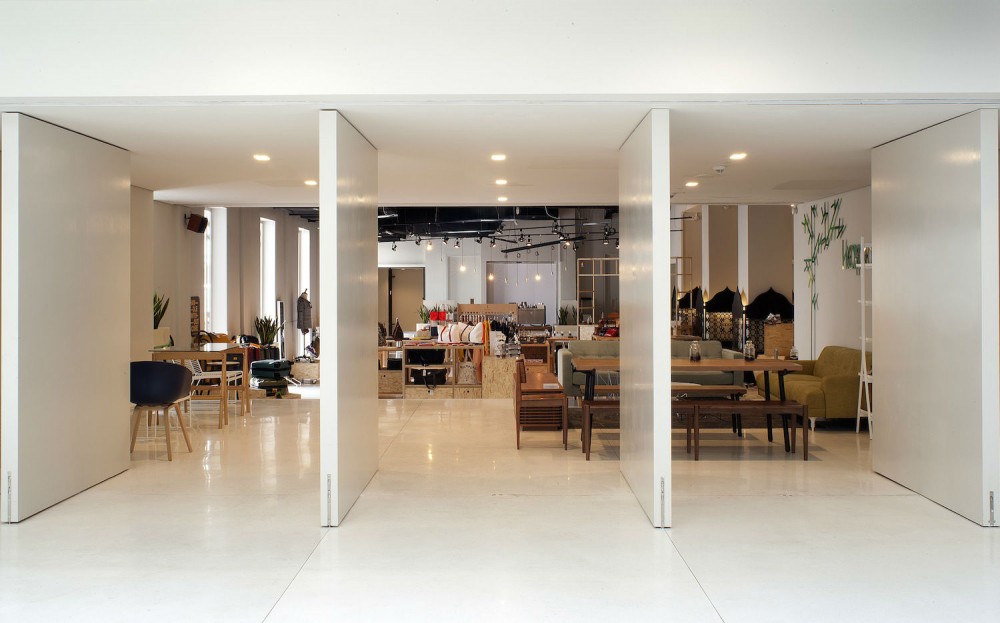 The insertion in the atrium, together with the new entrance at the corner of Middle Road and Victoria Street, and the replacement of the brick walls with glazing, serve to enhance the existing internal spaces and institute a new dimension to a previously enclosed space. The open design provides easy access to invite the public to visit and encourage collaboration with the educational institutions and arts and cultural organisations in the surrounding Bras Basah-Bugis area. The ground floor is reserved for key public areas such as the gallery spaces, Design Advisory, and design shop.
The insertion culminates vertically at the existing flat roof area as an open landscaped terrace, offering a place of calm respite in which to share thoughts and ideas. At night, the rooftop, together with the box forms, will be lit subtly, creating a composition of solids and voids and adding to the diversity and interest of the arts and culture precinct.
See the heart of design central at The National Design Centre Singapore.